Ohio Rep. Bob Young charged with 2 misdemeanors after fight, but says he won't resign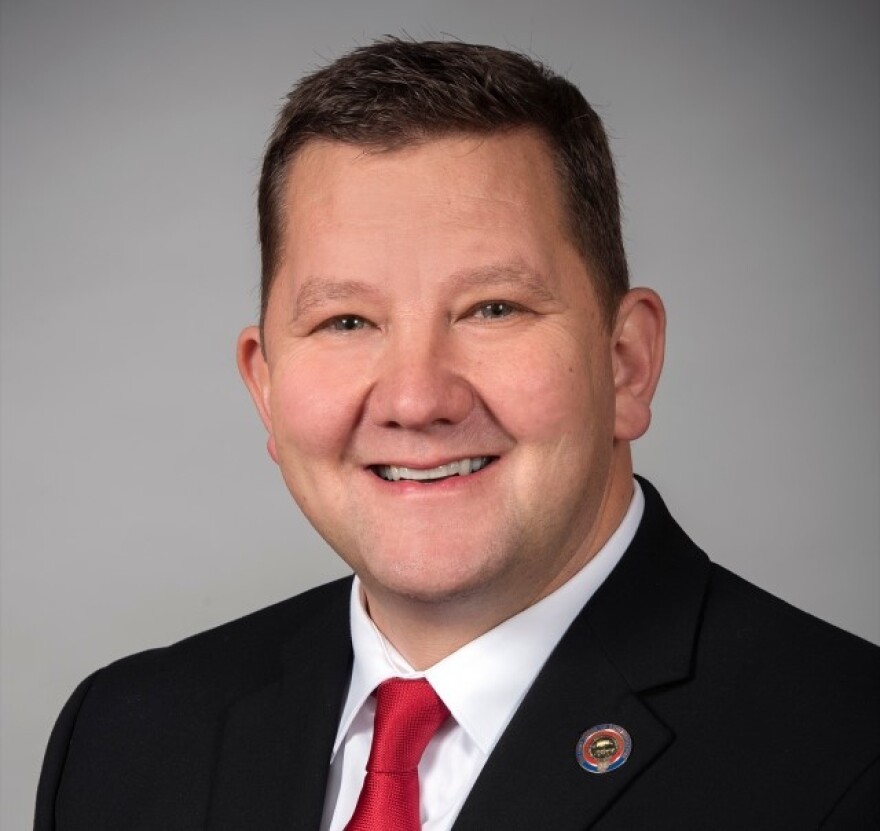 Summit County Republican Rep. Bob Young is formally charged with two misdemeanors after allegedly hitting his wife and fighting with his brother following a fundraiser last week. He says he's not leaving office, though the speaker of the House requested he do so.
Young is charged with misdemeanor domestic violence and assault. The case will be heard in Barberton Municipal Court, where Young pleaded not guilty July 8.
Young was arrested for a pair of incidents July 7, the night before he was in court. The first allegedly happened at his home following a fundraiser, where Young is accused of slapping his wife in the face and throwing her phone into the pool as she tried to call police. Several hours later, Young was accused of going to his brother's house and fighting with him, with Young eventually going through a glass door. Young's wife has since sought a temporary protective order.
In a statement, Young apologized and said he was entering counseling, but said he would continue to stay in his House seat. Speaker Jason Stephens (R-Kitts Hill) said he had been at the fundraiser and then Young's home afterward, but left before the incident occurred. After Young's arrest, he said he was "disappointed and shocked" at what allegedly happened. Stephens says he believes in innocent until guilt is proven but, "I asked Bob for his resignation as state representative so he can focus on his family at this time."
Lawyers representing Young put out a statement on his behalf, and said he would have no further comment. The statement reads:
"Following the unfortunate events of July 7, there has been some inaccurate and unfair speculation on social media and elsewhere. This is a case that's in the courts now, so I can't talk about the details.
"However, I can say this: no one is above the law and that includes me. I expect to be treated in the same way as any other Summit County resident would be in a similar circumstance.
"Recently, I have undervalued Christ as a priority in my family's life. I love my wife and my family, and they are most important to me. As a State Representative with a business, and a busy family of six, my life has been very stressful lately. On this particular evening at my home, we had some drinks and I acted poorly and said things I shouldn't have. My behavior, while not criminal, was inappropriate and out of character. I apologize to everyone involved, including and especially my wife and children. I also apologize to my constituents.
"I take pride in serving the people of my district and will continue to serve them even as I work through these issues. I know there are better days ahead, which is why I'm voluntarily entering a counseling program to address some of the issues that led to this incident.
"I ask fair-minded people for grace to allow my family and I to deal with this privately and to reserve judgment until all the facts can be brought to light."