Ohio Senate President Says Lawmakers Might Come Back To Deal With Possible Vetoes If Necessary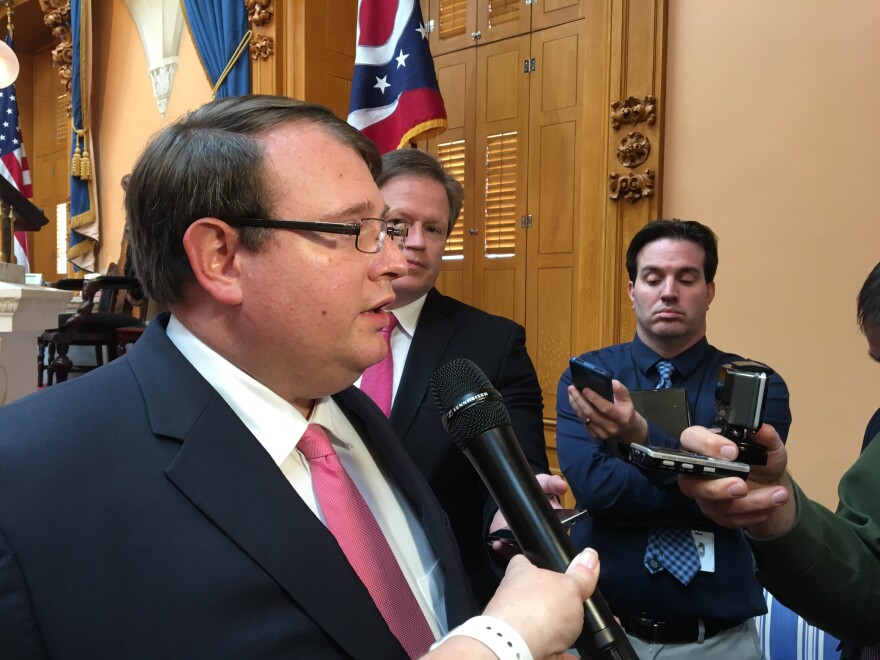 Now that the Ohio House and Senate has passed the proposed two-year budget, its fate now lies in the hands of Gov. John Kasich. While he is expected to sign it into law, there are some parts he might veto. And the Senate President says if that happens, it might not be the end of the story.
President Larry Obhof says lawmakers might come back into session next week.
"The House and the Senate are waiting to see what happens on Friday, what that is and how we feel about it. So we are definitely leaving our options open to return but we don't have any particular issues in mind right now."
Obhof says he's not sure if there would be enough votes to override a veto if Kasich strikes out the part of the budget that would freeze Medicaid expansion in 2018. Kasich himself isn't saying what he will do, but he has fought hard in the past to expand Medicaid and keep it intact.